Welcome to KON-FORM Kunststofftechnik GmbH
KON-FORM offers you the complete range of services from a single source:
Based on your customer requirements, we design and manufacture injection moulds and injection moulded parts from micro-series up to mass articles. On request, we will supply you with completely assembled components. In addition, we advise you on product design suitable for production as well as economic and energetic tool design.
Your specialist in mouldmaking and
injection moulding
Time is valuable …
… so we are happy to take it for you in order to understand your requirements and realise them to your complete satisfaction.
We advise you on both product design and mould layout. During mould design, we simulate the injection moulding process and carry out filling and warpage calculations for thermoplastics as well as fibre-filled plastics.
In our mould and tool making department we manufacture injection moulds up to 1.000 x 800 mm and up to 2,5 tons.
On our injection moulding machines with clamping forces from 250 to 2.600 KN, we produce complex technical 1K and 2K plastic parts for you in small to large series.
Talk to us about your project, be it a mould, a series production or a component production. In our company network with the Schock Metall Group, we will find the technically and economically tailored solution for you.
2K mould for an injection moulding machine
with core-back technology for the production of an exterior mirror housing with high-gloss polished outer contour and soft component on the interior side. The undercuts on the inside of the housing are demoulded with laser-sintered segments in the mould core to enable near-contour tempering.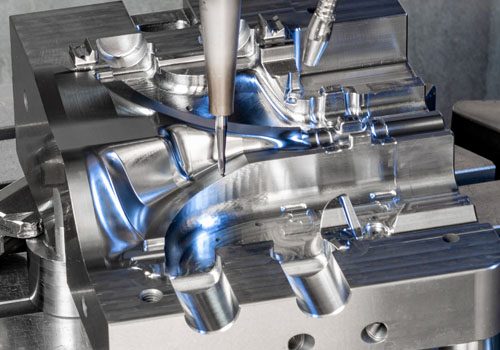 Mould making
Precision in toolmaking is decisive for the quality of your products. Our experienced mould making team manufactures your tools professionally and functionally in sizes up to 1.000 x 800 mm and 2,5 tons…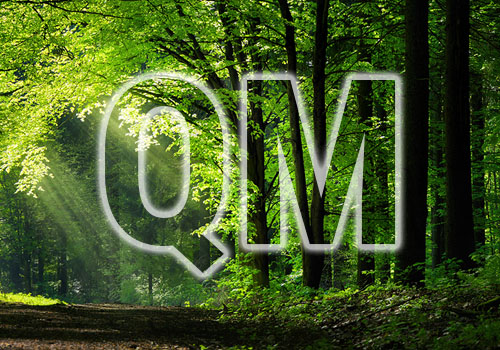 Quality and environment
In 2001 the quality management system DIN EN ISO 9001 was introduced and in 2005 the environmental management system DIN EN ISO 14001 was implemented. Our way of working…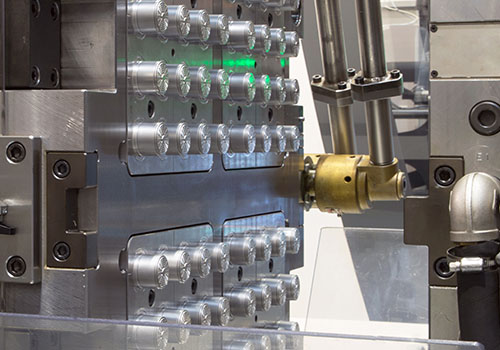 Injection moulding
Our machinery currently comprises injection moulding machines with clamping forces from 250 KN to 2600 KN for the production of complex technical 1K and 2K plastic parts…